Testimonio Marta Verdú | años
Portugal, 22nd October 2020
It is incredible that a year has passed by since the time I first landed in Lisbon. Many memories come from back then. I know that I have done many things during my ESC, and still, I feel there is so much more of Lisbon, and Portugal, to see. I have been lucky enough to travel around Portugal with my friends, visiting Ruta Vicentina, the coast of Algarve, seeing beautiful sunsets holding a cold beer in Evoramonte, Reguengos de Monsaraz, Lagos, Portimão,... walking around the streets of Porto drinking wine, eating francesinha and enjoying the spectacular traditional food that Fernando and his wife cooked for us. But I cannot lie, I have cried too saying goodbye to those friends who made my ESC so special. Because this experience is not just about being abroad, it's also about the friendships you build and how you keep them.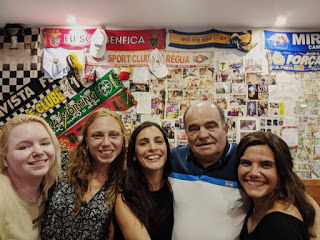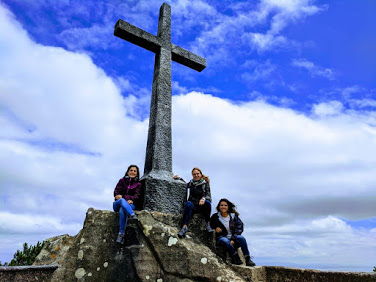 One year already... For my surprise, Portugal made me fall in love with it, the sunsets, the food, the people, the beaches, and way more. In SPEA I have learnt so much, not only about birds and conservation, but also about how to be a professional, be patient and not to be way too perfectionist, handle my stress and grow as a person. They gave me the chance to create, organize and carry out my first activity in environmental education for children, a big step in my career. This last month was full of work. First in Douro Internacional following the power lines as in every season, then the Birdwatching Festival in Sagres following the migration of birds, and right after that, next day I was in Faro, doing fieldwork on Ilhas Barreira with the marine department. This time I ringed birds, trapped mice, counted cats on the island during the night (waking up at 04:30), looked for catprints on the sand, removed "chorão" (an invasive plant), counted seagulls and having the greatest time with the crew swimming in October after finishing a day of hard work. But during the days we camped on the island we weren't alone, senhor Alves, a fisherman who lives on Ilha Deserta, cooked for us fish and meat in his ember, everything was delicious. Part of the highlight during this trip was making new friends and having long and deep talks meanwhile eating breakfast beholding the sunrise.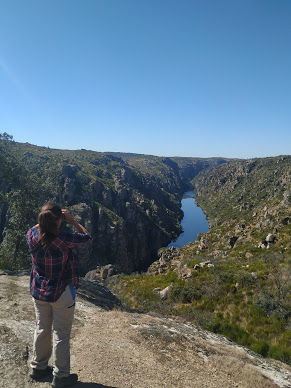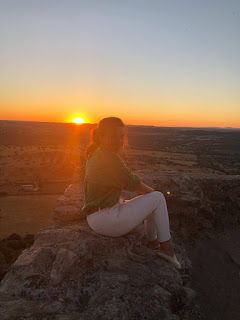 Now this experience has come to an end, even though I don't have to say goodbye to my friends here because I will stay longer, I have to part from SPEA, where they treated me in the best way, and this will be very hard for me...
I would never trade the year that I've been here for nothing in the world.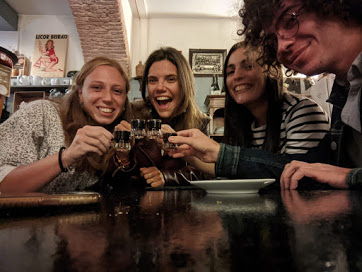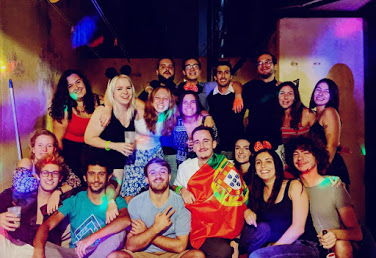 Portugal, 4th June 2020
The time passed pretty fast the next months. I kept hanging out with my friends visiting villages around Lisbon and going for hikes, like Sesimbra, Setúbal, Cascais, ... The day of the Carnival we were in Sesimbra, enjoying the parades and the different costumes that the people were wearing. We had many rainy days, but fortunately for us, just during the week, the weekends were full of sun, laughs, beers and friends.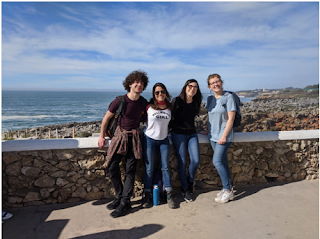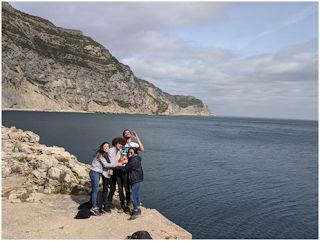 I went back to Alicante for Christmas and it felt good to see again all my family. I came back for New Year's Eve with a friend from my childhood and I showed her around (Lisbon, Belem and Sintra). We enjoyed the party, fireworks by the river, the delicious Pastéis de Belém and the amazing palaces in Sintra.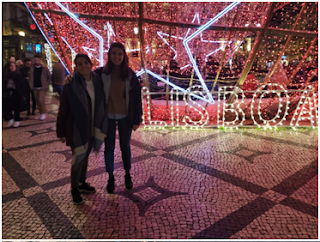 After that I came back to work as usual going again to fieldwork in the International Park of Douro river. It was as amazing as the first time, we even made a new fluffy friend. Unfortunately, because of the sun, the wind and walking so many hours, I got sick, so I had to stay home for a couple of weeks to recover!
I went with SPEA to Campo Maior, almost in the border with Spain, for the arrival of cranes in their migratory rout. But first, we stop in one of the schools to do an activity with the children. We made them feel how is a day for a biologist at work, so they went birdwatching with us and some binoculars. It was a magical moment seeing the cranes flying in the sky with those beautiful sunsets. A trip to remember.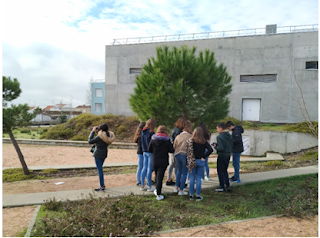 New volunteers came and we all started to get along very well, until… the Covid-19 came…
Portugal, 21th November 2019
Just 3 weeks and so much happened! It's incredible how time flies when you are having fun and starting a new stage in your life. It feels like yesterday when I landed in Lisbon and my actual roomate, Valentia, and I were having a hamburger at 11pm in a place close by our hostel. Since then, we walked around Lisbon and met other volunteers, it's fascinating how fast we all became friends.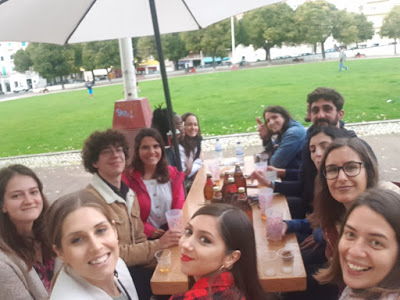 On Monday all the new volunteers had a meeting with SPIN to meet them and learn how to get a bank account, what to do when you are sick... A morning full of information, but I got an incredible new, SPEA (Sociedade Portuguesa do Estudo das Aves), my hosting organisation, wanted me to go in the very same day to meet them because the next morning I would be hitting the road to Miranda do Duoro for field work, as a biologist this was an incredible new. At the end of the day my head felt like it was going to explote of information, so we decide to have something together and have a little bit of fun. Too many things for 3 days in Lisbon!
The next morning I was on my way to the northern (beautiful) part of Portugal by car admiring how the landscape changed and immersed in a Portuguese conversation during the 5 hours trip with my colleague Rui. Finally we arrived and saw the beautiful views with the Duoro river as a border between Spain and Portugal, again so close to home. I was there until friday waking up every day at 06:30 to be on the field at 07:30 ready to walk during the whole day with 5 degrees following the electric lines to spot dead birds that could crash or electrocute with them. We walked 50 km in total and we only spoted 2 dead birds. At the office things are more chill, but still, I'm learning a lot about environmental education and my workmates made me feel welcome. I love my project.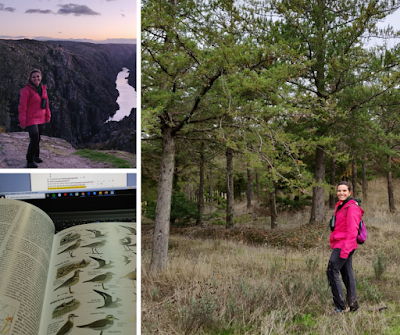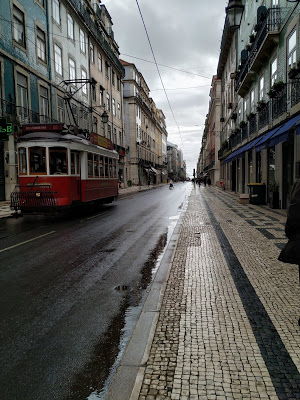 The thing I like the most about Lisbon is that everyday there is something to do so you don't get bored or you have to stay home because you have no plans. Also I'm very lucky with the rest of the volunteers (now friends) because they enjoy the outdoors and walk around and having drinks in this beatiful city. The only thing I can complain about is the rain... since I'm here we had 4 days of sun (aprox.), and I miss it a lot. But even when it's raining there's life in the streets and you can see the seagulls flying and the tranvias full of people.

Can't wait to see more of Portugal.