This Manual introduces the issue of biodiversity loss and its connection to the causes of air pollution.
This Teacher's Manual is part of the SUSTAIN project: Biodiversity Education for Development. This project is funded by the European Union, within the Erasmus+ program.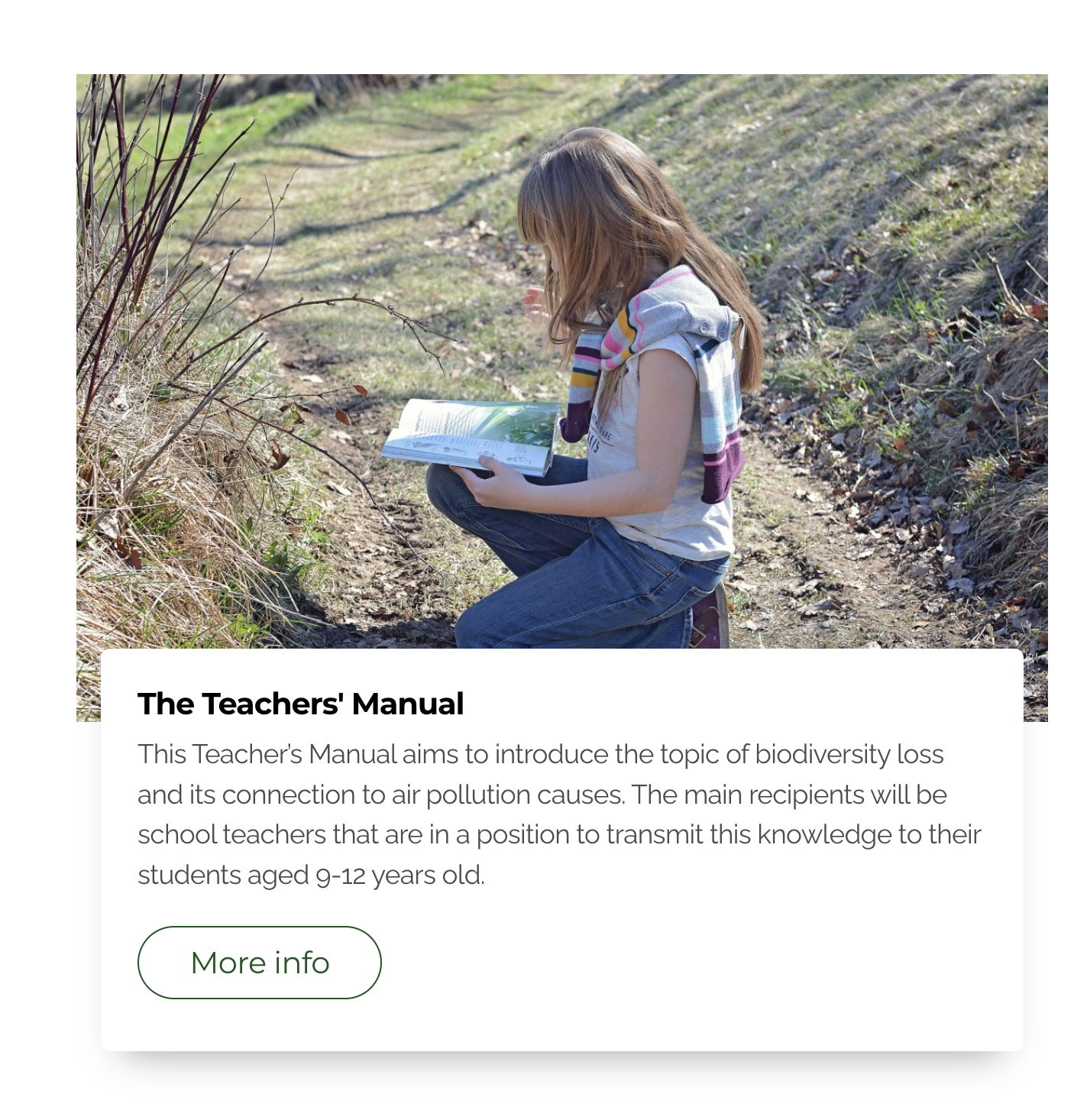 The project aims to promote education on biodiversity loss, to analyze the relationship between air pollution and biodiversity loss, and to help students realize the enormous impact of air pollution on their lives and initiate action. to change this situation and protect the Earth's environment.
The direct target groups of the project are schoolchildren from 9 to 12 years of age and schoolteachers who work within this age group. Indirectly, parent associations, environmental organizations, universities and other educational institutions will also be able to benefit from the project activities.
🔗 It is available on the Sustain website at: https://www.sustainplatform.eu/results
sustain | strategic project | teacher's manual | sustainability | website |