Can Europa

Can Europa 2019
What is Can Europa?
Can Europa is a training event that was held on April 27th and 28th and will bring together middle and upper grade students who have been selected to participate in an Erasmus+ internship abroad.
Asociación Mundus has been yearly organizing this event since 2016. Year after year, we have been improving it and the number of participating institutes and students has grown, making Can Europa one of the largest events in Spain dedicated to preparing students for professional training mobility.
Can Europa represents a moment for meeting, reflection and training for all parties involved in Erasmus+ VET projects: students, internship tutors, teaching staff and companions. The main objectives of the event are:
To get to know each other better
To know the objectives of the Erasmus+ program and mobility
To be aware of what an Erasmus+ means in terms of learning
To solve doubts about mobility and the program
To understand and complete the needed documents for the mobility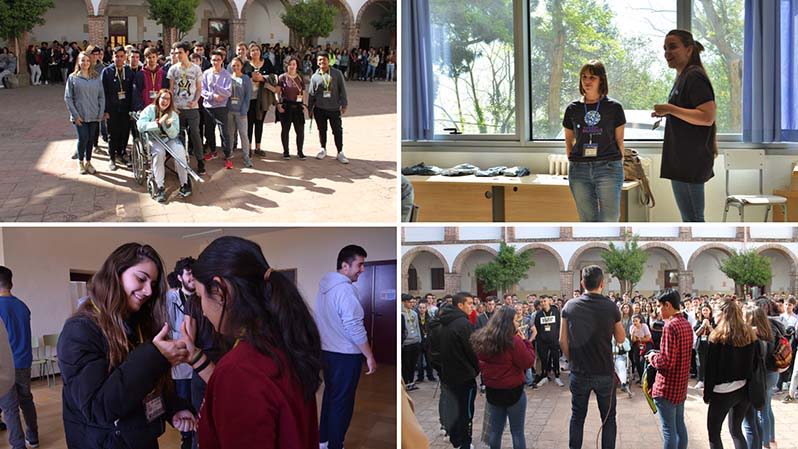 Metodology
The activities within Can Europa are carried out through non-formal education activities (simulations, dynamics, participation processes and "experiential" workshops), that allow young people to live in first person the sensations, emotions and key elements of their own behavior and group behavior before specific situations.
Likewise, it will seek to promote personal and collective reflection, in order to facilitate the adherence of knowledge and its subsequent management.
VET Schools participating
INS La Ferreria (Montcada i Reixac)
INS Escola del Treball (Barcelona)
INS Religiosas de Maria Inmaculada - Centro Lopez Vicuña (Barcelona)
INS Lacetània (Manresa)
INS Carles Vallbona (Granollers)
INS La Guineueta (Barcelona)
INS Escola Municipal del Treball (Granollers)
INS Maremar (Masnou)
INS Puig Castellar (Santa Coloma de Gramenet)
INS Les Vinyes (Santa Coloma de Gramenet)
INS La Bastida (Santa Coloma de Gramenet)
INS Manuel Vázquez Montalbán (Sant Adrià)
INS Jaume Mimó (Cerdanyola del Vallès)
INS Barres i Ones (Badalona)
INS Nicolau Copèrnic (Terrassa)
INS Ribot i Serra (Sabadell)
INS Jaume Viladoms (Sabadell)
INS Joaquim Mir (Vilanova i la Geltrú)
INS Cavall Bernat (Terrassa)
INS Montivili (Girona)
INS Rocagrossa (Lloret de Mar)
Colegio la Purísima para Niños Sordos (Zaragoza)
INS Bosc de la Coma (Olot)
INS Ferrer i Guardia (Sant Joan Despí)
Centro Alaún (Alagón)
IES Leonardo Chabacier (Calatayud)
Escoles Pia de Balmes, Sarrià, Mataró, Olot, Vil·lanova i la Geltrú y Caldes (Cataluña)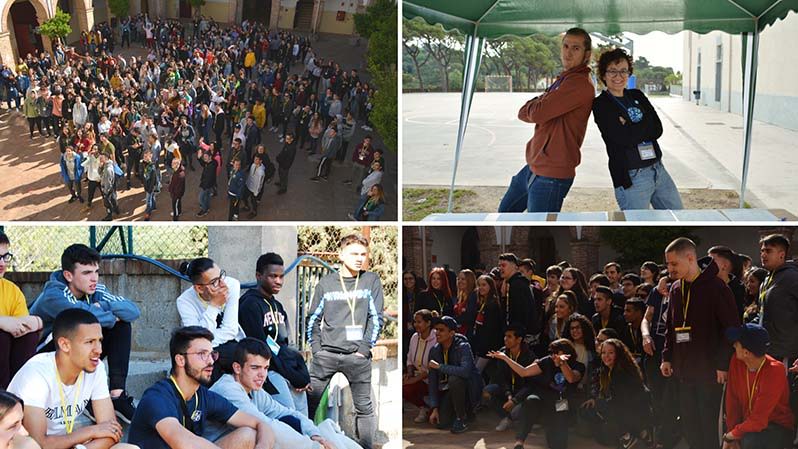 Participation
Beside the official program of the training sessions, we have enabled different ways for the participants and trainers to get involved in the event. We have created three actions for the participants to engage during and after the event. Those are:
Contest Illustrate your Mundus. We aim for the participants to express their idea of mobility by putting into drawing what it means to them. The winner got a 100 euros voucher to be spent on a flight airline and a set of Mundus merchandising, part of which was decorated with the winning illustration.
#CanEuropa. We set up a hashtag through which the participants and trainers could share content about the event on social media. We were also adding the ones #euvocationalskills and #discoveryourtalent to get our colleagues all around Europe to know our most important event in the field of Vocational Education and Training.
El Can-Curso. During the weekend of Can Europa, we put a series of challenges to the participants to be completed during the event. It was especially designed to make the participants meet others, to practise different languages, to create original content about mobility and to learn more about what Erasmus+ means. We were sharing the challenges live through Instagram throughout the weekend.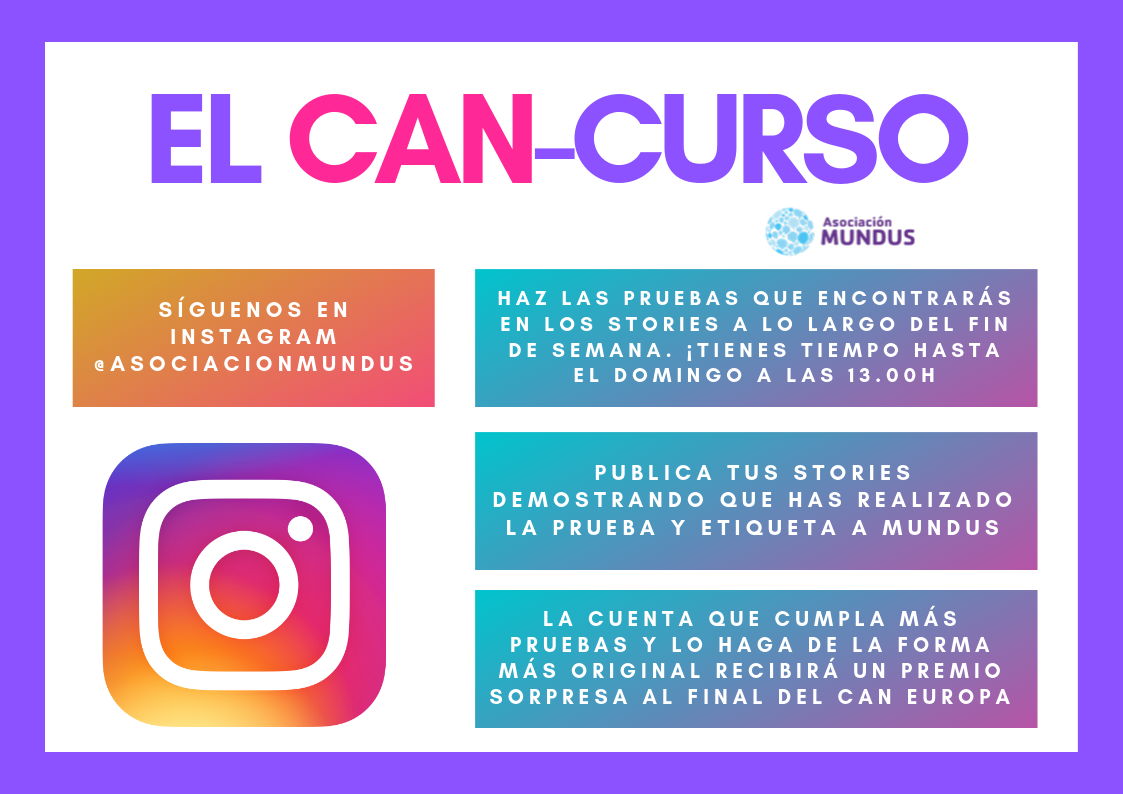 Outcomes 2019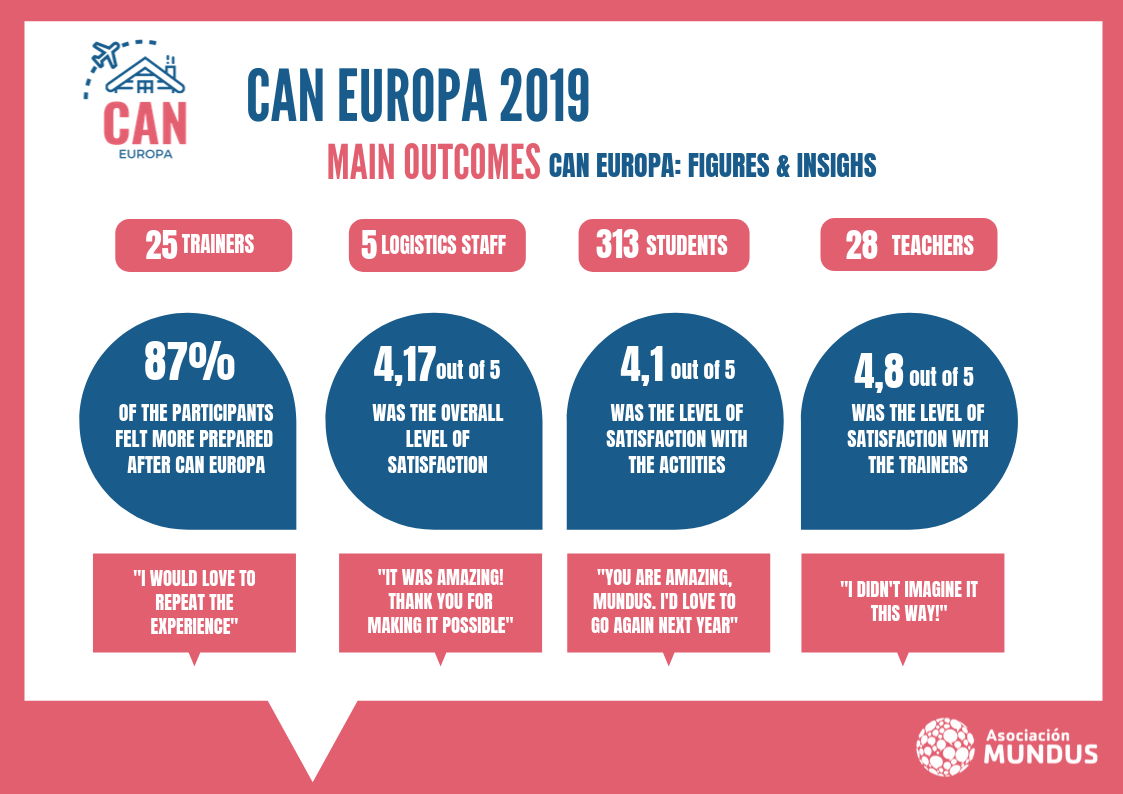 Newsroom
Can Europa aftermovie
News about Can Europa:
Social media presence:
---
Related news